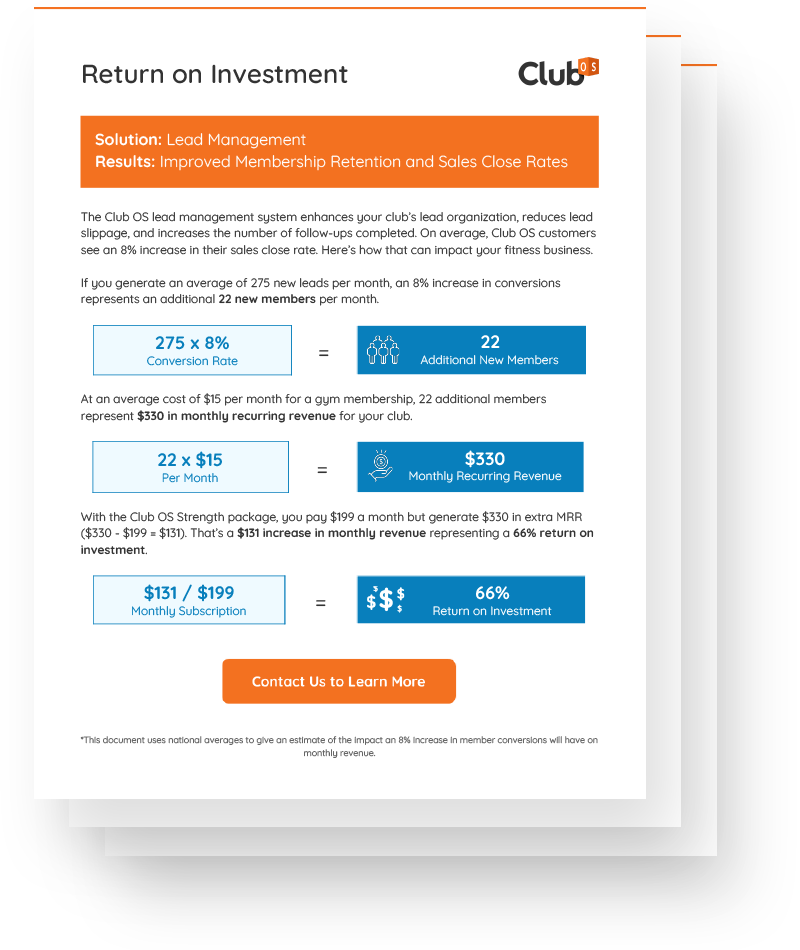 FREE ROI TEMPLATES
Find Your Return on Investment
On average, Club OS customers see an 8% increase in their sales close rates. How would that affect your revenue? Let us show you.
Download E-book
Once you download, you will get 3 different ROI Templates:
$15 Membership Model
$35 Membership Model
$55 Membership Model
Pick which one most closely reflects your business (or view all 3) to explore what your ROI could be with Club OS.